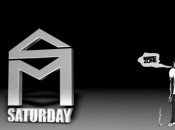 Barney Zone x Sk8mafia join up to form an all GoPro Sk8mafia Saturday Vol 2 This was a busy week for the SM…1 Year anniversary skate day for Tommy Cantrell and the JSLV x SK8MAFIA x Raw Papers Agenda Party featuring Ray Jones and Dj Quik. Enjoy Sk8mafia!
LET VIDEO LOAD ALL THE WAY FOR BETTER VIEWING
Featuring: Dorian Gray, DJ Quik, Mike Fitzgerald, Cuong Lieng, Brandon Le Fever, Adam Sullivan, Chris Larue, Larelle Gray, Greg Fitzgerald, Jimmy Cao, Paul Sewell, and Jamie Palmore.
Filmed by: Mike Fitzgreald, Dan Connelly, Coung Lieng, Greg Fitzgerald, and Adam Sullivan
Edited by: Dan Connelly
Music by: DJ Quik
Follow us on insta.gram:
@therealsk8mafia
@barney_zone
@kellensm4l
@caobron
@lord_pillage
@larellegray
@bturner_
@dc24sk8mafia
@jimkappel
@preebz
@smheath
Follow us on twitter:
@sk8mafia4life
Facebook Fan Page
http://www.facebook.com/pages/SK8MAFIA/138592928940
Any questions regarding the brand
info@sk8mafia4life.com